Part Details:
KJD17-21213-112 SWITCH PUSH DPST 16A 120V
Datasheets
KJD17 Series

Product Photos
KJD17-21213-112

Product Training Modules
Power Switch Overview

Catalog Drawings
KJD17 Series Cut Out
KJD17 Series

Featured Product
KJD17 Series Pushbutton Switches

Standard Package
1
Category
Switches
Family
Pushbutton
Series
KJD17, LAMB
Type
Standard

Circuit
DPST

Switch Function
Off-On

Current Rating
16A (AC)

Voltage Rating - AC
120V

Voltage Rating - DC
-

Actuator Type
Square, Button, Dual

Color - Actuator/Cap
Green, Red

Illumination Type, Color
-

Illumination Voltage (Nominal)
-

Mounting Type
Panel Mount, Snap-In

Termination Style
Quick Connect - .250" (6.3mm)

Ingress Protection
IP54 - Dust Protected, Water Resistant

Features
-

Panel Cutout Dimensions
Rectangular - 46.00mm x 22.00mm

Packaging
Bulk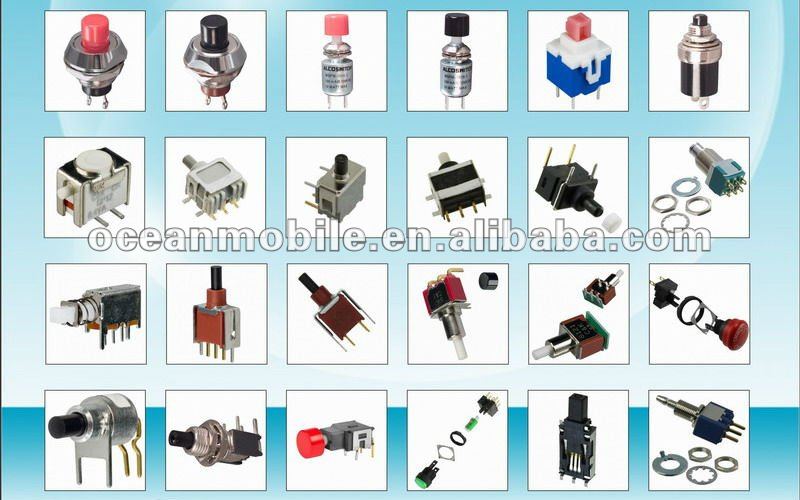 Ocean Electronic (Int'L) Limited
Main Brands:
We Ocean Electronics deal with many famous brands such as:
ADI, TI, MAXIM, ALTERA, XILINX, ST, INFINEON, ON, NXP, INTEL, LINEAR, TDK, AVX, MURATA and etc.
Main Parts
Full series of electronic components: ICs, Tantalum capacitors, Beads, Optical couplers, Relay, Fuse,
Diodes, Discharge, Quartz crystal Devices, Speaker, Buzzer, Optoelectronics/Fiber, Laser, Transistor,
Trimmer potentiometers, FET(module), inductors, Fixed resistors, Swith, Crystal, Potentiometers and so on,
which are widely used in high-tech, civil, automobiles, instrument, communication, manufacture, and military fields.
Shipping:
1. Delivery Term: FOB Shen Zhen.
2. Parts can be arranged within 3 working days after the payment is recevied.
3. UPS/DHL/TNT/EMS/Fedex is optional, or other way customer appointed.
Terms & Conditions:
1. The remitter should pay all local and overseas bank fees and wire transfer fees when sending the payment. In Addition, all charges included in this invoice must not be omitted.
2. Seller take the responsibility if parts are detained by seller Custom, while buyer take the resonsibility if parts are detained by buyer Custom.
3. If the Buyer discovers a quality problem, and require the RMA, a test report from authoritative third party (IST, Rotronix, WhiteHorse)effectively demonstrate the quality problem is a must.
4. Please make sure to conduct a test on the parts before mounted on board. Seller will not take any responsibility for any parts which have been mounted in printed circuits board and then pulled out.
5. Sixty (60) days warranty is guaranteed for the parts. Defective parts should be returned within the guarantee period. NO return is accepted beyond the guarantee.
6. Any items must be returned in their original condition to qualify for a refund or replacement.
You please send us your RFQs , professional & in-time service will be provided to serve you, thank you!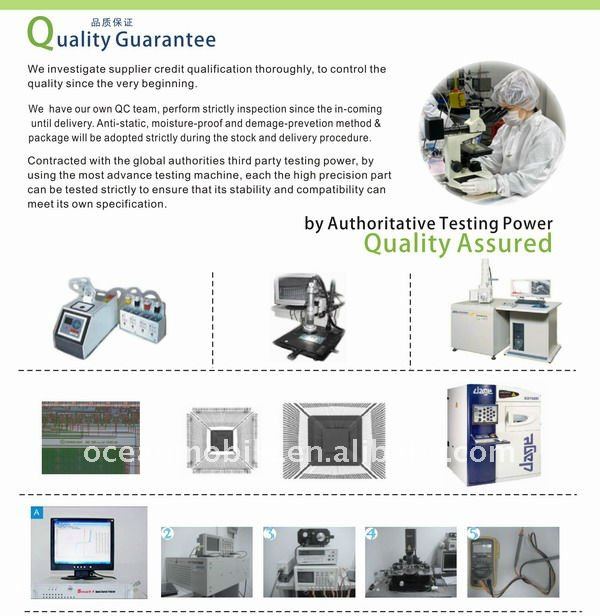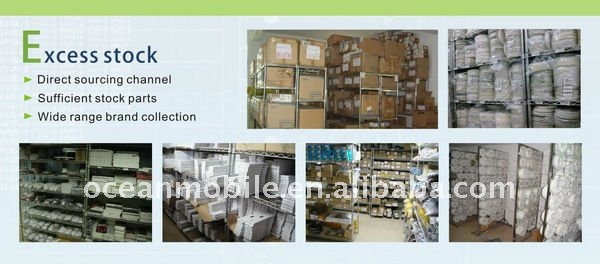 Ocean Electronic (Int'L) Limited